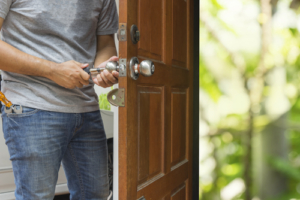 Locksmiths are trained professionals in opening, installing and repairing all different kinds of locks and that includes car locks! Locks can be very different on automobiles. There are hundreds of car models so having an experienced locksmith can help you out when you need it most.
You don't want to be stuck in the cold or the middle of nowhere without knowing exactly who you are going to call in case of an emergency.  It's the same as having your doctor's number in case you get sick or your plumber on speed dial in case of an emergency. You should be prepared in case you get locked out of your car as well!
A car locksmith can help you with more than just getting into your locked car. They can help you repair locks in case you accidently break your key and they can even reprogram your key fob if you lose your key or it gets stolen. There is no need to worry about someone having the keys to your car because once your locks are reprogramed, the old keys are unusable.
To make your life easier, you will need a reliable, trustworthy and skilled locksmith. Secure Lock & Alarm is here to help! Make sure you add our number – (978) 927-6400 to your contact list!