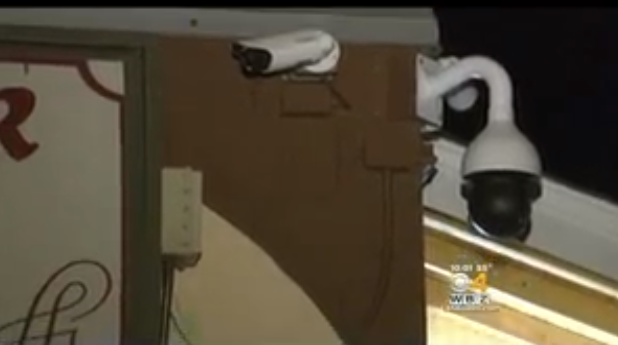 The video surveillance system installed by Secure Lock and Alarm helped in the arrest of two teenagers in connection to graffiti vandalism that occurred at the Islamic Center of Burlington, MA.
Late Halloween night, surveillance cameras caught the two suspects, dressed in Halloween masks, spray paint "USA" in red spray paint on the outside walls of the mosque.  The security cameras also saw the white Crown Victoria that they were driving.
This is the second time the mosque has been vandalized.
Burlington Police Chief Michael Kent said in a statement," This behavior is not tolerated in town and the suspects will be held responsible for their actions."
If you are looking to install a video surveillance system at your home or business, please contact Secure Lock and Alarm at 978-927-6400 for more information.