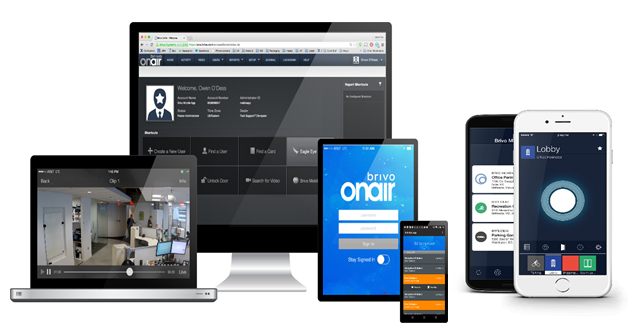 Brivo Inc. is the innovator and worldwide leader in cloud-based access control and video surveillance systems. Currently servicing over 6 million users, the company's award winning Brivo OnAir and Eagle Eye Networks provide unmatched scalability and centralized security management while retaining ease of use for small to medium sized customers.
Brivo Cloud Access Control Key Features
Web Based with an open API solution
Unlimited Sites, Users, and Devices
Link Access and Cameras in a Single Remote Portal
Reduced Total Cost of Ownership – One time investment and a system forever
Benefits for Small Business and Retail Outlets
Benefits for Property Management & Multi-Site Commercial Offices
Control tenant access and entry points for multiple locations
Removing or adding tenants and employees in 5 minutes
One credential for multiple sites
Reduce IT functions as all maintenance is managed by Brivo
Use Brivo Mobile Pass to give site visitors access for a meeting
Have all security managed in a centralized location
Benefits of Cloud Based Video Management System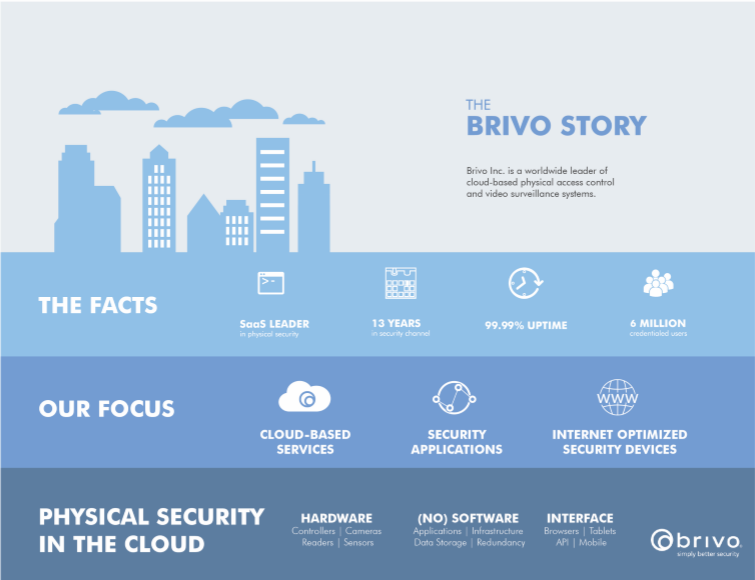 Count On Cloud for a More Secure Access System
Port 443 is used for outbound communication
No need to access your private network
256k Encryption
ISO Certification
SS-AE60 Certification
Servers are stored in T4 Data Centers
GSA approved product
Fully Redundant Storage
FIPS 201 compliant physical access control system
Brivo Mobile Pass
Available now on both iOS and Android, Brivo Mobile Pass introduces a new level of convenience by providing you with the ability to access secured areas with a mobile device. A new feature of the Brivo OnAir platform, Brivo Mobile Pass eliminates the need for physical keycards and readers. Easy to use and no hardware required, users can instantly generate and distribute mobile credentials to unlock doors. Brivo Mobile Pass is now live in Brivo OnAir version 11.1.
Highlights
Simple activation process
Manage like standard keycards
Same application controls doors in multiple Brivo OnAir Accounts
Set up temporary visitor passes for guests
Try it for free! First five Brivo Mobile Passes are on us.
Turn Your Access Cards Into Photo Badging Cards
As a total property protection security company, we can provide the materials and training to have HID proximity cards also severe as a photo ID system for increase security. We can provide the following items: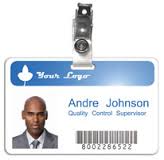 Large variety of cards including flexible, rigid, and FIPS-approved
Smart card badge holders, lanyards, and badge reels
Customize accessories with your logo or color scheme
Single or dual sided badge printers
Secure Lock & Alarm is an authorized dealer for Brivo's cloud-based access control systems. Our technicians, in-house licensed electricians, in-house Locksmiths, and Brivo certified trainers can handle everything from software set-up and installation, electrical wiring, physical installation, staff training, and associated lock issues associated with access control systems. To learn more about Brivo's security solutions, please contact us at 978-927-6400 or sales@securelockandalarm.com