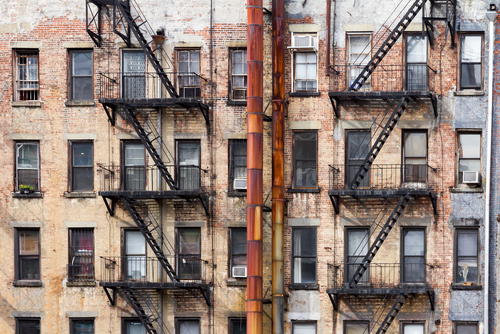 There are many different signs that you live in a dangerous neighborhood. Hearing sirens at night, trash littering the sidewalks, abandoned buildings and illegal activities are an indication that your neighborhood may not be as safe as you think!
Here are some steps you can take to stay safe in a dangerous neighborhood.
Know your neighbors. Introduce yourself to your neighbors and be friendly. Getting to know the people around you will help you pick out who's nice and who are the trouble makers.
Stay Alert. Try not to walk alone after dark and avoid distractions like looking at your phone. Smiling and walking confidently as you pass strangers can help you avoid confrontation. If you see a group of people that you've never seen before, cross the street and walk on the other side.
Get Protection. A home security system is worth the investment to protect your home and your family. Adding a security sign to your yard can deter potential thieves but the real thing is better. There are many options Contact us for more information.
Use Common Sense. Always lock your doors and keep the lights on when you're not home. Don't leave windows open at night and make sure all entrances are locked before you go to bed at night.
You should feel safe in your own home. Take the steps necessary to ensure this. If you need any help choosing a home security system or have questions about installing video surveillance, contact us at 978-927-6400 or email us at sales@securelockandalarm.com